Why do I Need Time Zones for PCs®?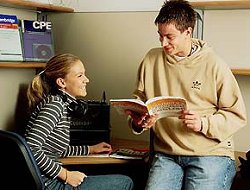 When you are separated from friends and loved ones overseas the chance to share the occasional phone call is what you long for, and what you need to keep going day after day. "I really miss my daughter. I hope she is happy at her new college."

Or perhaps you need to talk to your customers or suppliers overseas. "I know which country they are in, but how do I convert the time zones? Are they in daylight saving time at this time of year? When do I call?"

Maybe you are traveling, and you really should call your wife or husband back home. "Will I accidentally wake her up in the middle of the night? Will she be angry at me?"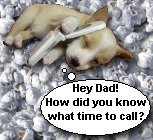 With Time Zones for PCs® you will never get the time wrong again! You will never again make the disastrous mistake of calling someone at 3:00 AM, or even calling them on the wrong day.
Time Zones for PCs® gives you the security of knowing the exact local time anywhere in the world.
And it is so easy to use. Just look at the little clocks on your PC.
We do the research and constantly keep up with all the time zone and daylight saving changes in the world so you don't have to. Whenever changes occur the database is automatically updated on your PC via the internet.
What's more Time Zones for PCs® lets you plan ahead by doing time zone conversions, and setting reminder alarms for those important phone calls that you just cannot forget.
Testimonials
Here are just a few testimonials from some of our many satisfied customers:
| | |
| --- | --- |
| | "This is the best Time Zone Product I have found. Its very easy to figure out. Just find the country you want. Then you highlight the city name and then click ok. And its 100% accurate." - Bryan Nashua NH |
| | "This is exactly what I was looking for. You create little clocks which can reside on your desktop or float above your applications. The main program runs in the background, so you don't have an extra thing on your taskbar, and you won't accidentally close it. Lots of cities to choose, accounts for daylight savings time." - Lisa |
| | "Does just what I wanted. I wanted an analog and digital floating box for a few key countries. Easy, intuitive, stable and a clear display. If you just want foreign time on your computer, this is probably the best product." - Mark |
| | "Works beautifully and installs without a hitch. Many thanks, this is a really useful product. There are a load who could learn from you." - Ross |
| | "I have clients and prospects around the world and Time Zones for PCs has made a real difference to planning my contact with them. Thanks to all the team for a great product." - Keith |
| | "Of all the other products I evaluated this was the best. I will recommend this to all my friends." - Janardanan Therampath |